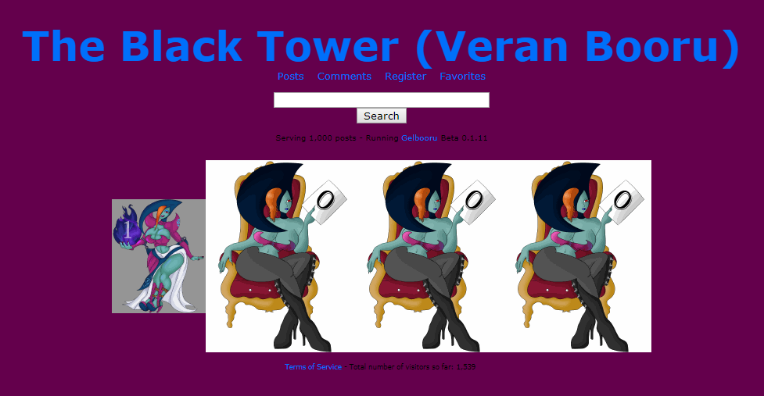 It finally happened, the Black Tower, a collection of all the Veran artwork that we can obtain, has reached a collective 1000 pictures! That is a ton of fanart for our fair lady who only had one appearance on the GBC and minimal mentions in hyrule historia and the books. Thanks to fans, artists, and random admirers we have gained so much adoration for her in one place. 
6/6 is now officially Veran day for our little cult. Hopefully, it will continue to grow, and maybe, if her game is re-made, even more fans will join the flock and build the tower even taller! 
As her cult leader, this pleases me immensely. Thank you everyone.